I tried to send some questions to the Four mile Run Bridge competition but the question form would not allow enough text….so I figured no one has asked any questions yet. The competition seems a bit opaque to me.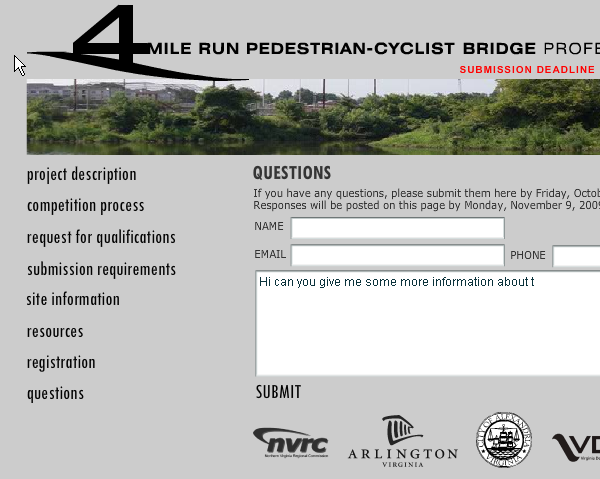 To start with I would like to know:
Potential budget?
Do the power lines have to stay?
Other height restrictions?
Do you want a bridge concept with the submittal of qualifications?
Do qualifications overrule the bridge concept?
The power lines are terrible and if they have to stay it will mean a very height restricted design.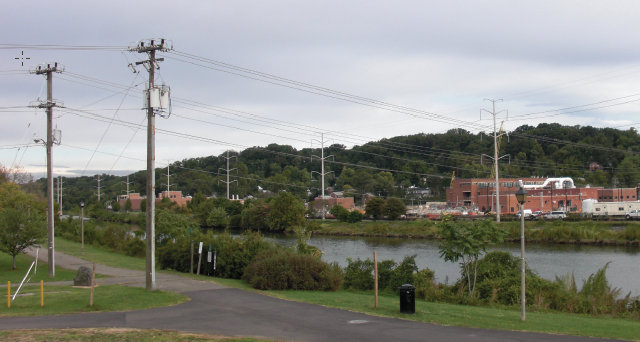 And I know this is an awful bridge concept but I just wanted to try out the photomatch feature in Sketchup. You can see how the power lines are a problem.