I have been spending some time researching concrete repairs, specifically repairs of structural members. Meaning, the concrete patch is not only intended to protect the steel but it has to attain the member's previous structural strength. Iowa DOT has a paper on the subject, "Effective Concrete Repair"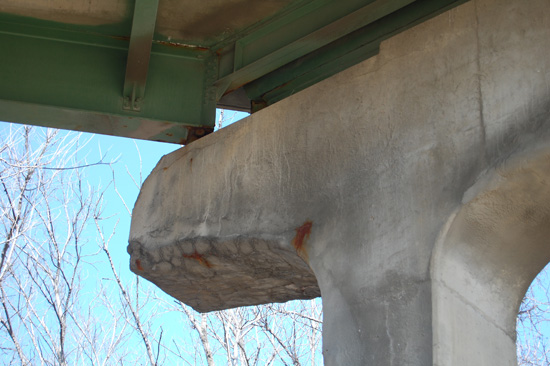 I have also been reading about using fiber reinforced polymers (FRP) to wrap members to contain the concrete and preserve the compressive qualities of the concrete.
In addition, I have been reading about cathodic protection sytems….so I'm thinking, place the cathodic protection, cover with concrete and wrap with FRP.